SPECIAL NOTICE:
The VCU pulmonary division is moving their clinic from the ACC to the AOP building on December 6th. The Stony Point clinic will remain the same.
AOP
1001 E. Leigh St Richmond, VA 23219
On the corner of N. 10th St and E. Leigh St.
VCU is changing the electronic medical record system on December 4th. Any patient that uses the patient portal will have to set up a new account in the new system. They should be receiving notifications in their current patient portal.
---
WE BELIEVE EVERY BREATH MATTERS
A Dedication to Resourceful Living: A group approach to focus on what matters to the members of our community whose lives are impacted by chronic lung disease.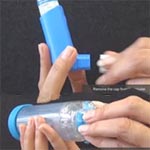 INHALER TRAINING
Learn how to use your inhaler in just 5 minutes.
Learn how to use: Handihaler, Twisthaler, Autohaler, Aerolizer, Flexhaler, Neohaler, Respimat, Pressair, Turbuhaler, Ellipta
ONLINE TRAINING VIDEO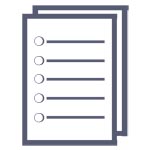 Pulmonary Facilities
A list of List of Pulmonary Facilities in Virginia.
Usually pulmonary rehabilitation facilities require a doctor's prescription to attend.
SEE OUR ONLINE LIST
WHAT IS BREATHMATTERS?

The Breath Matters Lung Disease Support Group
Since 2005, the Breath Matters Lung Disease Support Group has been meeting and presenting speakers to the community of lung disease sufferers in the Central Virginia/ Richmond area.
Our speakers present expertise, news, information and dialogue about lung disease. Our goal is to engage a suffering lung disease patient with the best available information, to provide support, and be a resource in the shifting world of pulmonary and respiratory affliction.
We meet each month. There is no cost to attend. Any lung disease sufferer, their family or friends are also encouraged to attend. Refreshments are always provided, and questions and answers always accompany our presentations.
We are a registered 501(c)3 non-profit.
We are dedicated to providing those affected by lung disease and their loved ones with medical and emotional support. Our support group meets every month to discuss the latest in medical resources for lung disease, along with sharing inspirational stories from the individuals and families who have been afflicted by lung disease.