A Dedication to Resourceful Living: A group approach to focus on what matters to the members of our community whose lives are impacted by chronic lung disease.
Lymphangiomyomatosis Resources
A list of Online Sources for learning more about Lymphangiomyomatosis
---
Lymphangioleiomyomatosis
Lymphangioleiomyomatosis (LAM) is a rare lung disease that results in a proliferation of disorderly smooth muscle growth (leiomyoma) throughout the lungs, in the bronchioles, alveolar septa, perivascular spaces, and lymphatics, resulting in the obstruction of small airways (leading to pulmonary cyst formation and pneumothorax) and lymphatics (leading to chylous pleural effusion). LAM occurs in a sporadic form, which only affects females, who are usually of childbearing age. LAM also occurs in patients who have tuberous sclerosis.
http://en.wikipedia.org/wiki/Lymphangioleiomyomatosis
Wikipedia Online Encyclopedia
Pulmonary Lymphangiomyomatosis
Pulmonary Lymphangiomatosis is a rare but interesting condition caused by progressive widespread smooth muscle proliferation in the perilymphatic regions throughout the lungs.
http://www.ajronline.org/cgi/reprint/120/4/832.pdf
PDF download paper by Dr. Ellen F. SIlverstein and others.
Lymphangiomyomatosis
Lymphangiomyomatosis: rare lung disorder of unknown etiology mostly in women of childbearing age; proliferation of atypical smooth muscle cells in lungs, airways, blood and lymph vessels causing obstruction; symptoms include dyspnea and pneumothorax. Source: Diseases Database
http://www.wrongdiagnosis.com/medical/lymphangiomyomatosis.htm
Health Grades Inc.
Lymphangiomyomatosis: a respiratory illness with an endocrinologic therapy.
Lymphangiomyomatosis should be considered when unexplained dyspnea, pneumothorax, pleural effusion or infiltrative radiographic changes occurs in a woman of childbearing age. Radiographic and pulmonary function peculiarities help in the diagnosis and evaluation of results of treatment. Diagnosis is dependent on lung biopsy and preferably identification of hormonal receptors. Endocrinological manipulation, in this study with medroxyprogesterone, decreased disability, morbidity and progression of this otherwise fatal illness. Early diagnosis and institution of treatment would appear to provide the best result.
http://www.ncbi.nlm.nih.gov/pmc/articles/PMC2376424/
National Center for Biotechnology Information, U.S. National Library of Medicine
Lymphangioleiomyomatosis
Lymphangioleiomyomatosis (LAM) is a rare disorder resulting from proliferation in the lung, kidney, and axial lymphatics of a neoplastic cell having a smooth muscle cell phenotype (LAM cell). Cystic destruction of the lung with progressive pulmonary dysfunction and the presence of abdominal tumors (eg, angiomyolipomas [AML], lymphangioleiomyomas) characterize the disease. Because this condition typically occurs in premenopausal women, involvement of the female hormones in disease pathogenesis is a current hypothesis.
http://emedicine.medscape.com/article/299545-overview
eMedicineHealth
Lymphangiomyomatosis
(LAM), a rare disease characterized by progressive proliferation of spindle cells, resembling immature smooth muscle, in the lung parenchyma and along lymphatic vessels in the chest and abdomen. Proliferation of spindle cells along the bronchioles leads to air trapping and the development of thin-walled cysts. Rupture of these cysts can result in pneumothorax. The spindle cell proliferation can also involve the hilar, mediastinal and extrathoracic lymph nodes, sometimes resulting in dilatation of intrapulmonary lymphatics. Involvement of the lymphatics can lead to chylous pleural effusion (see chylothorax).

Lymphangiomyomatosis occurs only in women, usually of child-bearing age. The majority present with dyspnoea. Sixty per cent develop chylous pleural effusions, and 40% develop pneumothorax. Identical clinical, radiological and pathological pulmonary changes may be seen in about 1% of patients with tuberous sclerosis. Although tuberous sclerosis affects both sexes equally, the pulmonary changes have been described almost exclusively in women. Almost all patients die within 10 years of the onset of symptoms. Recently, improved prognosis has been reported following treatment with progesterone or oophorectomy.
http://www.medcyclopaedia.com/library/topics
General Electric Home Health Care
Lymphangiomyomatosis and Tuberous Sclerosis
Similar in pathology and x-ray appearance

Widespread proliferation of smooth muscle in pleura, alveolar septa, bronchi, pulmonary vessels and lymphatics as well as lymph nodes, especially in posterior mediastinum and retroperitoneum

Focal emphysema develops as result of narrowing of airways

Thoracic duct may be obliterated

Produce multiple small cysts with a hamartomatous proliferation of smooth muscle in their walls
http://www.learningradiology.com/notes/chestnotes/.htm
Learniong Radiology.com
lymphangiomyomatosis
A progressive disorder of women of child-bearing age, marked by nodular and diffuse interstitial proliferation of smooth muscle in the lungs, lymph nodes, and thoracic duct. Called also lymphangioleiomyomatosis.
http://medical-dictionary.thefreedictionary.com/lymphangiomyomatosis
Learniong Radiology.com
Lymphangiomyomatosis
Lymphangiomyomatosis (LAM) is a rare multi-system disorder which can occur either sporadically or in association with the tuberous sclerosis (TS) complex - approximately 1% of those with TS.

Epidemiology: It almost exclusively affects women of child bearing age 7. The estimated incidence is 1:400,000 4.
http://radiopaedia.org/articles/lymphangiomyomatosis
Radiopaedia is a rapidly growing open-edit radiology educational resource which has been primarily compiled by radiologists and radiology residents
Lymphangiomyomatosis
What is the major abnormality of LAM?

Bronchiectasis
emphysema
cysts
http://residents.thoracicrad.org/Interstitial/LAM.html
Society of Thoracic Radiology
---
Breath Matters Support Group
Meeting: 2nd Monday of every month
Bosher Auditorium
Chippenham Medical Center
7101 Jahnke Road
Richmond, VA 23225

---



Questions?
Call the Facilitator!
Russell Glover
(804) 378.0628
russellglover@
verizon.net

New Videos Online!
Recorded at the Monthly meetings
IPF legislation with Paul Fogelberg
Lung Transplant Evaluation - Heidi Flanagan
Asthma and COPD - Dr Kevin Cooper
IPF - Dr. Paul Fairman, Between a Rock and a Hard Place
Acid Reflux and its Relationship to Lung Disease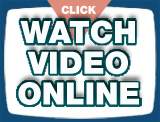 ---

For seniors and adults with disabilities and the providers that support them
TRANSPORTATION FINANCIAL
HOUSING
Virginia Easy Access is the name of a website developed for seniors, adults with disabilities, their caregivers and the providers that support them. Virginia Easy Access is full of helpful information about services and supports that are available across the Commonwealth.

Website: Virginia Easy Access
---
Stop Smoking Today Online!
Contact Susan J. Keen,
RN, OCN at
CJW Med Center

email: Susan.Keen [at] hcahealthcare.com
---