TODAY: Monday, August 14, 2017
April Williams, Nutritionist
FOUNDERS CELEBRATION!
Hello from Breath Matters!
This August 14, we're hosting a Founder's Day celebration at the Breath Matters monthly meeting.
Our focus will be mainly on the original founders Russell Glover and David Sanders, but we are also planning to applaud membership for their support in the development of this charitable legacy.
The meeting agenda will mostly resemble the typical monthly meeting, with a topical speaker and a sharing session. However, we also will have a bit of a look back at the history of the organization and a thank you to those folks who really were fundamental to getting Breath Matters started.
We'll end with some light refreshments and a casual mingle. We are committed to keeping it fun and light, Russell and David would have hated something morose and downbeat!
The details: Aug 14, 1:15-3pm
Johnston Willis Hospital (Stalker Auditorium).
We really hope to see you there and give you a hearty "thanks" for your support. We'd appreciate an RSVP, just to help our planning.
Also during the introductions if you have a quick story (less than 1 min.) on how Breath Matters has helped you or your loved one cope with your disease let us know when you RSVP.
Please RSVP board members Cathy Bray call 804-334-8856 or email cat2bob3 @gmail.com
Or Bernadette Sneed call 804-937-6855
JOHNSTON WILLIS HOSPITAL - STALKER AUDITORIUM
Refreshments Sponsored by Medi Home Health
VALET PARKING PROVIDED AT NO CHARGE
There will be no meetings at Chippenham in 2017
A Dedication to Resourceful Living: A group approach to focus on what matters to the members of our community whose lives are impacted by chronic lung disease.

---
---
---
---
---
---
---
---
---
---
---
---
---
---
---
---
---
---
---
---

---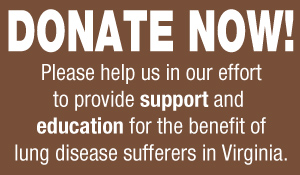 Benefits of Joining A Support Group
With an illness like Lung Disease, often a feeling of hopelessness and loss of control becomes the norm. With a support group, participants are able to regain that sense of control and exercise authority toward management of their situation.
Support groups can be instrumental in improving psychological motivation. By simply getting "out of the house" and joining with other people with an understanding of the problems being faced, a positive attitude can be nurtured and improved.
WHO CAN JOIN
Any individual that is lung affected can become a member. However, recognizing that it is not only the individual with the lung disease that needs support we encourage the caregivers or "care partners" and other family to join and attend the meetings. Learning and receiving support together helps to equalize the disease experience for all who are involved.
HELP US!
Do you know of a currently operating pulmonary support group? We are compiling a list for this website: if you know of one, let us know. Thanks.
---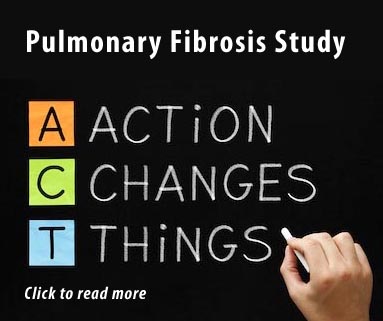 ---
LEARN MORE AT
THE IPF WEBSITE

For seniors and adults with disabilities and the providers that support them
TRANSPORTATION FINANCIAL
HOUSING
Virginia Easy Access is the name of a website developed for seniors, adults with disabilities, their caregivers and the providers that support them. Virginia Easy Access is full of helpful information about services and supports that are available across the Commonwealth.

Website: Virginia Easy Access
Questions?
804.937.6855

2016 Meetings
---
2015 Meetings
---
---